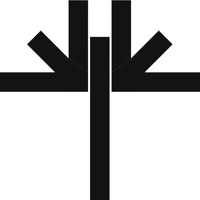 new haven, CT noise guru and guitarist kryssi battalene sent me three new fabulous tapes from her label, ELM RECORDINGS. the label has a gorgeous aesthetic, aka the art on the tapes totally rule and they sound fantastic. a little about each one -
.................................
ARABIAN BLADE is a CT based duo whose focus is on slow, creepy, and minimal, synth jams. each piece starts slowly and reaches a modest climax of pure ambient euphoria. the website describes their music as calling "the listener into a disturbed world in slow motion" and that is exactly how i felt while mellowing out to this 30 minute gem. the cassette includes pyschedlic art by the imfamous mike haley of 905 tapes.
.................................
COLORGUARD is kryssi's prepared turntable project and although somewhat minimal, it is considerably the most chaotic (at times) of the 3 tapes. CHANNELS is short and sweet and quite beautiful at times (side B specifically). she has multiple release and has played a vital roll in new havens thriving noise scene - her attention is well deserved. great tape!
.................................
THE PALE LIGHT by swedish/norwegian noise artist JON ERIKSON is yet another killer tape - here we have a quick and extremely tasteful 15 minutes of well controlled and composed noise that at times features beautiful and haunting, completely blown out tonal qualities. this i like. alot…
.................................
ELM RECORDINGS is highly reccomended - the new batch is a solid collection of educated and well thought out experimental music that is making new haven a very special place.
check it out
HERE